For the serious dance student…
The Intensive Study Group (ISG) is designed for the serious dance student who wants to excel in their knowledge of dance repertory, dance terminology and execution of movement.
The benefits of being part of the ISG are:
Develop a higher level of physical fitness
Improve technical ability
Achieve greater knowledge of the art of dance
The program promotes teamwork and discipline
Extra performance opportunities, including a full-scale winter production in a professional venue in conjunction with Inspire Us Productions
Competition preparation & choreography
Work study & student teaching eligibility
Master dance workshops
Lessons in ballet terminology and dance history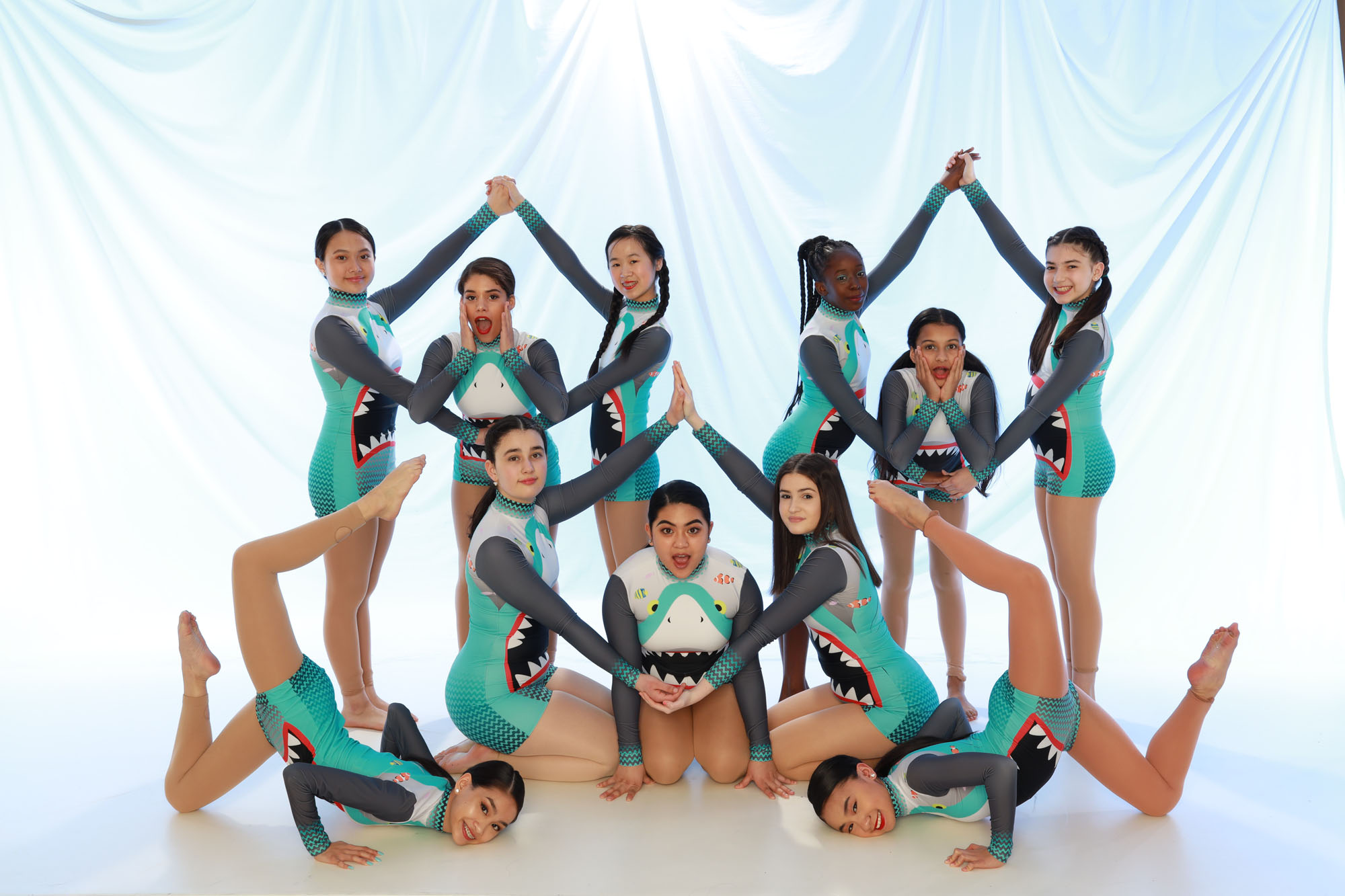 How to join?
An audition is required, minimum age is 8 years old
Contact Ms. Christine at 201-436-0637 for more information and audition dates
Core class requirements are a minimum of 4 hours per week: 1.5-hour ballet class, 1.5-hour jazz class and 1-hour specialty in the assigned Level
Additional classes in Lyrical, Tap and Pointe are recommended
Level assignment is established at the audition
Level evaluations are also performed at the end of every season to assess the progress of the students and to assign the next season Level
Classes held at Ms. Huguette's Dance Studio
Read reviews from our dancers and their families!
"I want to thank Ms. Huguette's Broadway Dance and Theatrical Studio for giving my daughter Ariana her start in the dance industry when she was just 4 years old. You were her first dance school and I can still picture her first recital and the little awkward steps that would later transform into graceful leaps and turns. I will never forget the day that Ms. Christine said "she has something special" lol at the time I just thought you were being nice and encouraging. Now 16 years later I'm proud to say Ariana is signed professionally and has had many appearances in high profile events. The latest being on GLEE....Thank you Ms. Christine for the great training and inspiration!!!"
Stephanie C.
"Thank you so much for your dedication and inspiration in teaching me to dance! It's our first year in dance & we love the atmosphere and the people we have met!"
Love, Caylee & Family
"I graduated from Ms. Huguette's Dance Studio. The experience was awesome!"
Jasmine O.
"Best school today to send your child. My daughter loves it there."
Robert E.
"I grew up dancing at Ms. Huguette's Dance Studio from the year the studio opened until I graduated high school in 2010. I am now lucky enough to be back at the studio on the Faculty. I can't show enough gratitude for the training I received. I was more than prepared, upon graduating, to begin my ever evolving career in dance. Ms. Huguette's also gave me a second family...some of my closest friends, today, are girls I danced with/grew up with at the studio. I am forever grateful to Christine and Nadine for the opportunities they gave me and STILL are giving me today!"
Alexa N.
"They've been teaching the girls in our family for now over 20 years! Can't wait to see how well my daughter does. She loves going to ballet! "
Danielle E.
"This isn't just a dance studio it's family and great teachers with nothing but loyalty and love for the students."
Stephanie G.
"My girls 2nd home❤ - 16 years with this studio and because of the hard work and dedication of Ms. Huguette's teachers and staff, my daughter got into the performing Arts HS of her choice and now has gotten into one of the best Dance Universities ❤they not only taught her to dance, they taught her how to work hard, teach, and become a leader! - Best way to invest your hard earned money is to invest it in what your child loves to do without asking! I thank God for bringing us to this studio! ❤"
Melissa E.
"We absolutely love this place. My daughter started last year at 3 and talked all summer about returning to dance class. The intro class finds the right balance between creative movement and freestyle for young learners and expecting them to follow directions and participate as little ballerinas. We will return for years to come."
Marie M.
"I love this studio. My girls started in Sept. 2013 and they enjoy their lessons. The staff is caring and professional. The studio is clean."
Jan J.
"Ms. Huguette's provides a nurturing environment for children to grow into talented dancers. I have spent about 16 years dancing with them, after beginning lessons elsewhere 18 years ago, and finding a dance home at Ms. Huguette's. They are a staff of creative and caring professionals and want their students to prosper. Taking classes there throughout my childhood helped shape me into the adult I am today. Ms. Huguette's is perfect for those who just love to dance for fun and those who are looking to pursue a career in dancing. They give such wonderful opportunities to young dancers and focus on technique in a way that makes it all very fun. If I had not taken dance lessons with Ms. Huguette's, I definitely would not be the person I am today. The staff is excellent and take the time to share their love of dance with their students. All in all, I recommend dance as a creative outlet, athletic activity, and super fun extracurricular activity for children and teens. I definitely recommend Ms. Huguette's for a creative and comfortable environment for children to grow and develop their love of dance!"
Corryn D.
"Our 1st dance recital was this past weekend. I enjoyed everyone's performances. A phenomenal job, everyone has done. Thank you so much for your dedication, time, & patience with us all. An absolute great show! Thank you.... Xo"
Jaime M.